Favorable price vt type 10 ton chain hoist
Vital chain block product introduction:
1. Vital Chain Block Hand Manual Pulley Chain Hoist is compact enough to stow out of the way in a corner when noy use.
2. Vital chain hoist get rigged quickly, making it snap to attach to a trolley or beam clamp.
3. The easy-to-identify 1 ton chain features a durable black finish lift chain, plus a zinc-plated pull chain.
4. Ideal for raising mowers for servicing, pulling engines, moving equipment.
5. Deep groove hand chain wheel makes the chain work better.
6. Automatic double-pawl braking system.
7. Hook is assembled with high-strength locking fasteners
8. 1- 50ton Vital chain hoist suitable for both inside and outside use
9. vt type hand chain pulley hoist With CE&GS certificates.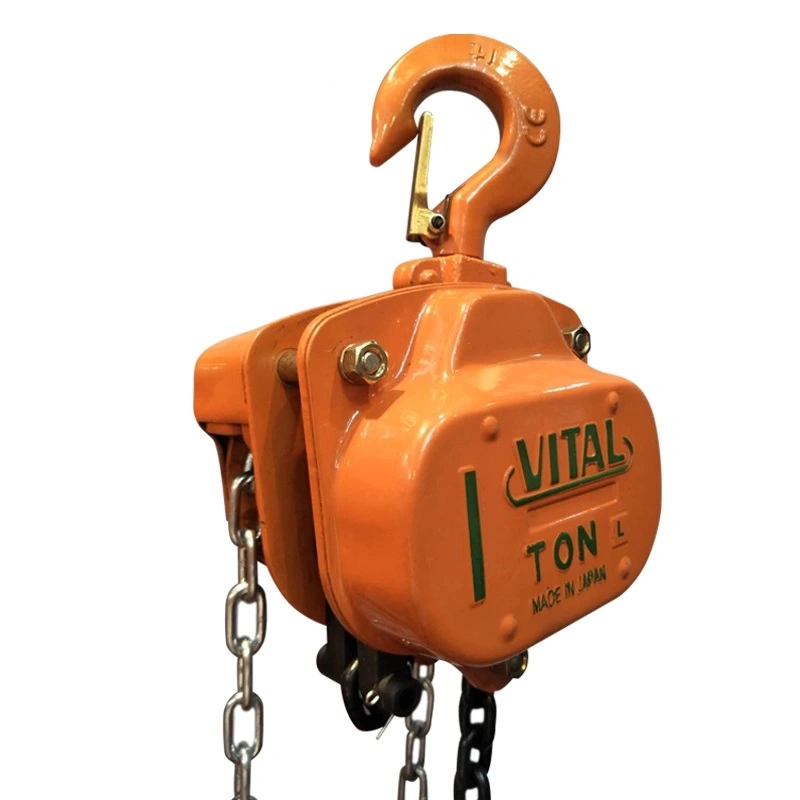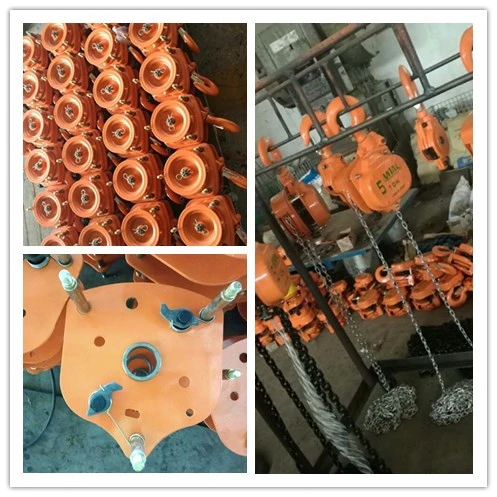 HS-VT VITAL Type Chain Block Hoist parameter as belows:

Model

HS-VT-1/2

HS-VT1

HS-VT1 1/2

HS-VT2

HS-VT3

HS-VT5

HS-VT10

Capacity(t)

0.5

1

1.5

2

3

5

10

Lifting Height(m)

2.5

2.5

2.5

3

3

3

3.5

Test load(t)

0.75

1.5

2.25

3

4.5

7.5

15

Min Distance between hooks(mm)

285

315

340

380

475

600

700

Chainpull to lift full load(N)

25

33

34

34

35

39

41

No. of load chain fall lines

1

1

1

1

2

2

4

Diameter of load chain(mm)

6.3

6.3

7.1

8

7.1

9

9

N.W(kg)

8.4

11

13.5

21

22

40

77

G.W(kg)

9.4

12

14.5

22

23

41.5

85

Packing measurement L × W × H(cm)

30×17×32

30×17×32

30×17×32

28×19×23

30×17×32

40×20×34

62×50×26
Vital chian block advantages:
1. Lifting tools has Japan technology
2. Vt types of chain block load limiter is available at extra cost
3. vital chain hoist has low effort to lift maximum load
4. Automatic double pawl braking system
5. Premium grade alloy load chain and zinc plated hand chain as standard
6. Vital chain hoist capacity ranges from 0.5t to 10t, heavy duty 30t, 50t is available

Vital chain block pics as belows: