HSH-A Type Lever Chain Block /Ratchet Lever Hoist
Product Introduction and application:
1. Lever block is a kind of highly efficient and versatile hand operate hoisting appliance.It is particularly used in thenarrow places,the open air and overhead places for pulling and stretching work at any angle.
2. The lever block is using in safety,reliable and durable.
3. The lever block is excellent performance,easy operation and convenience maintenance.
4. The lever block is small volume,weight light and portable in size.
5. The lever block is high efficiency ,fast lifting and light hand pull.
6. There are advanced structure and attractive appearance of lever chain block.
VT ratchet lever hoist details as belows: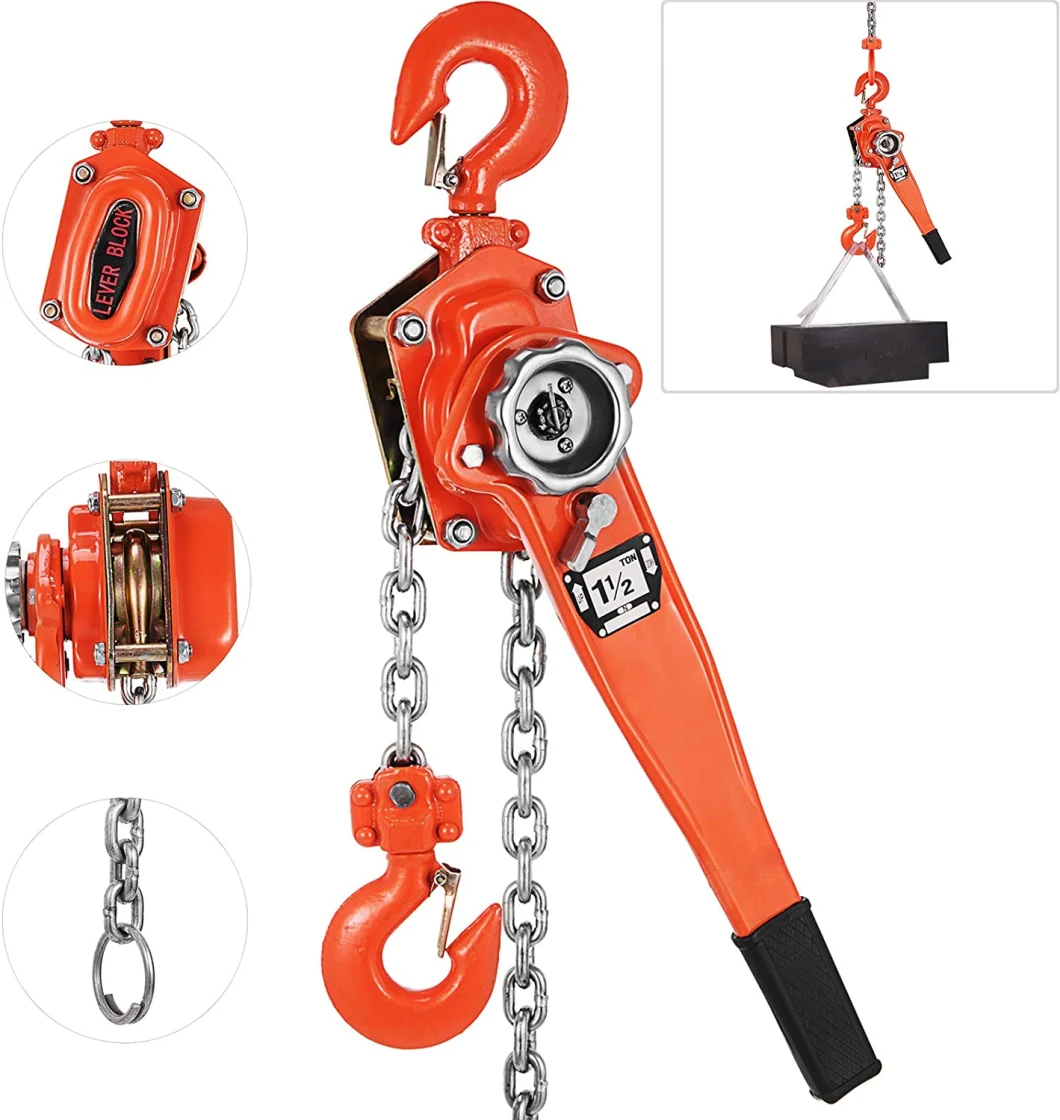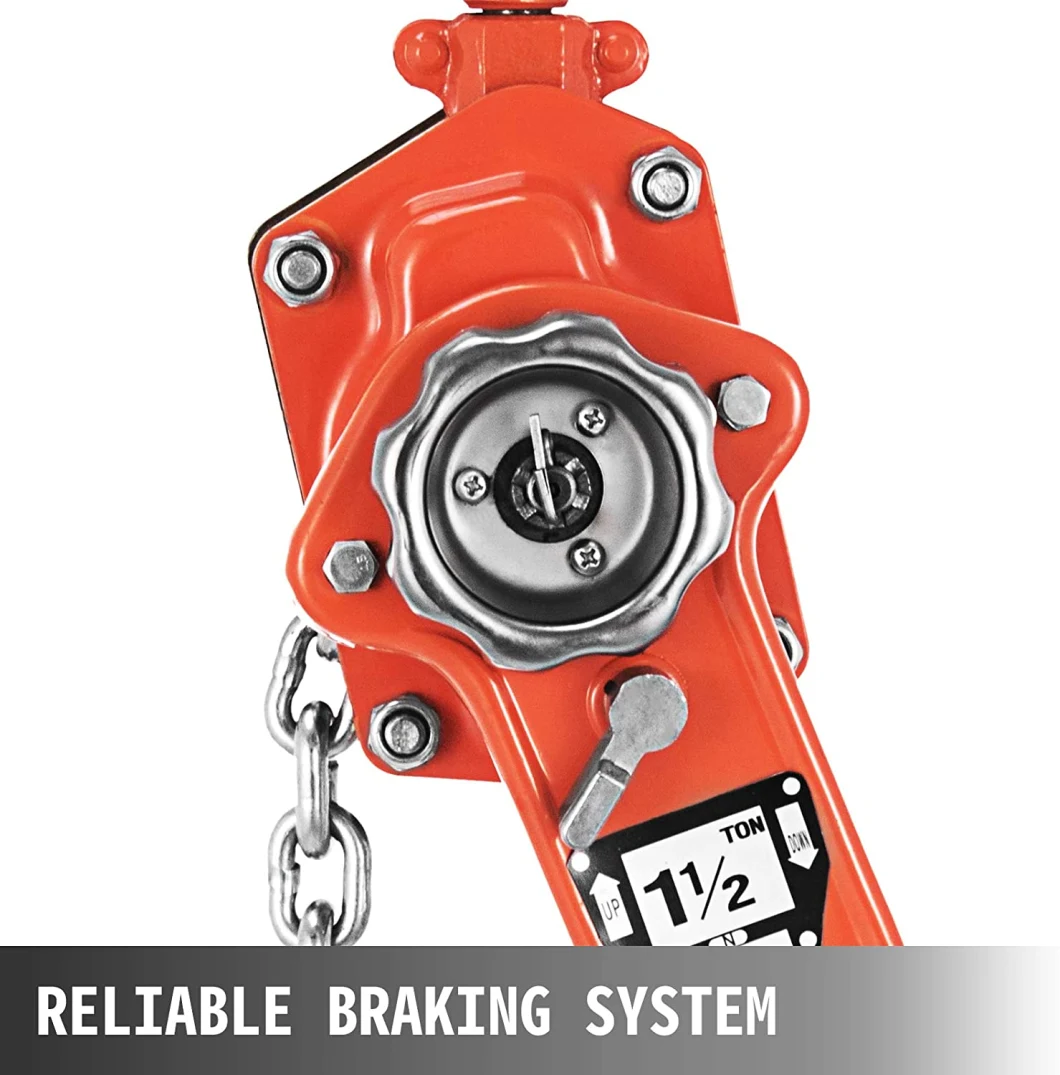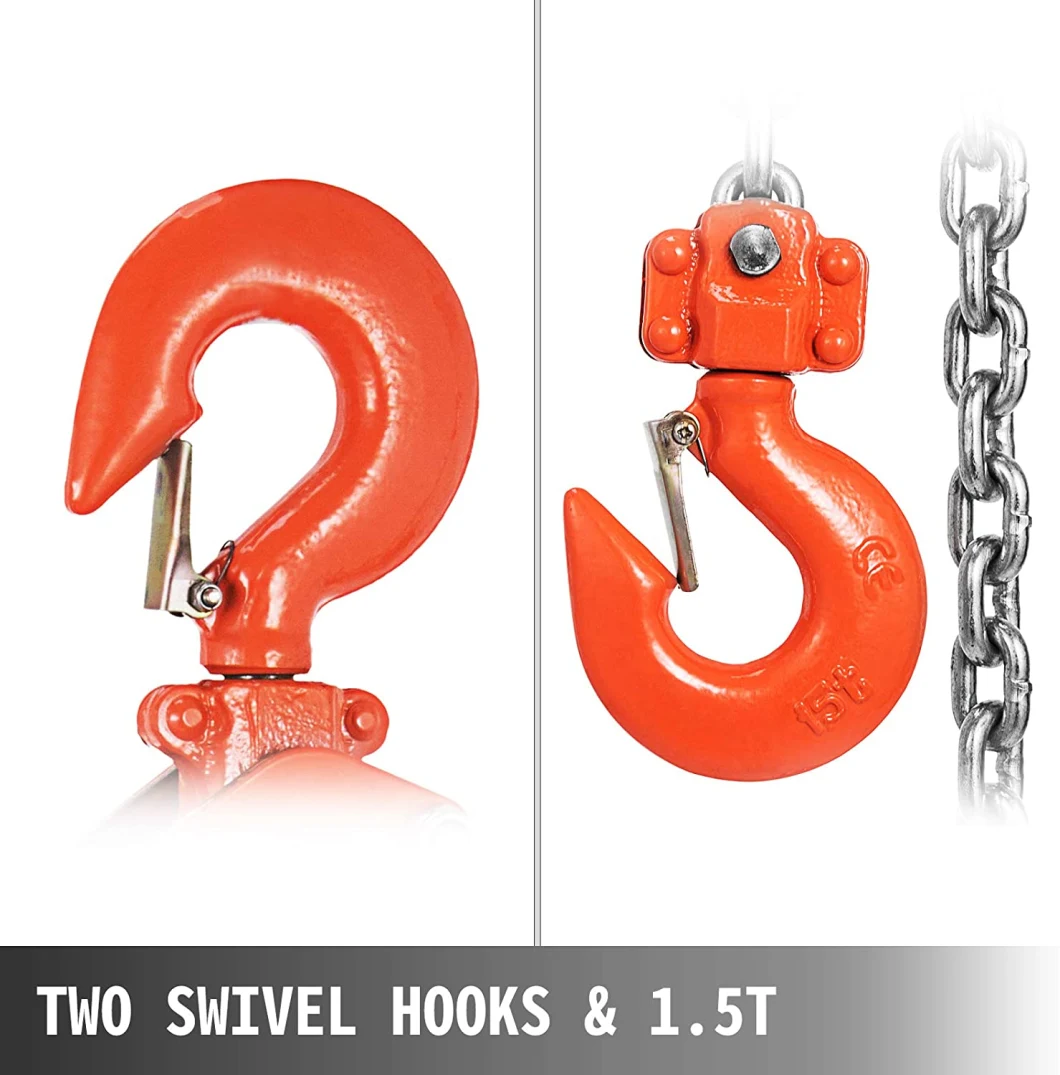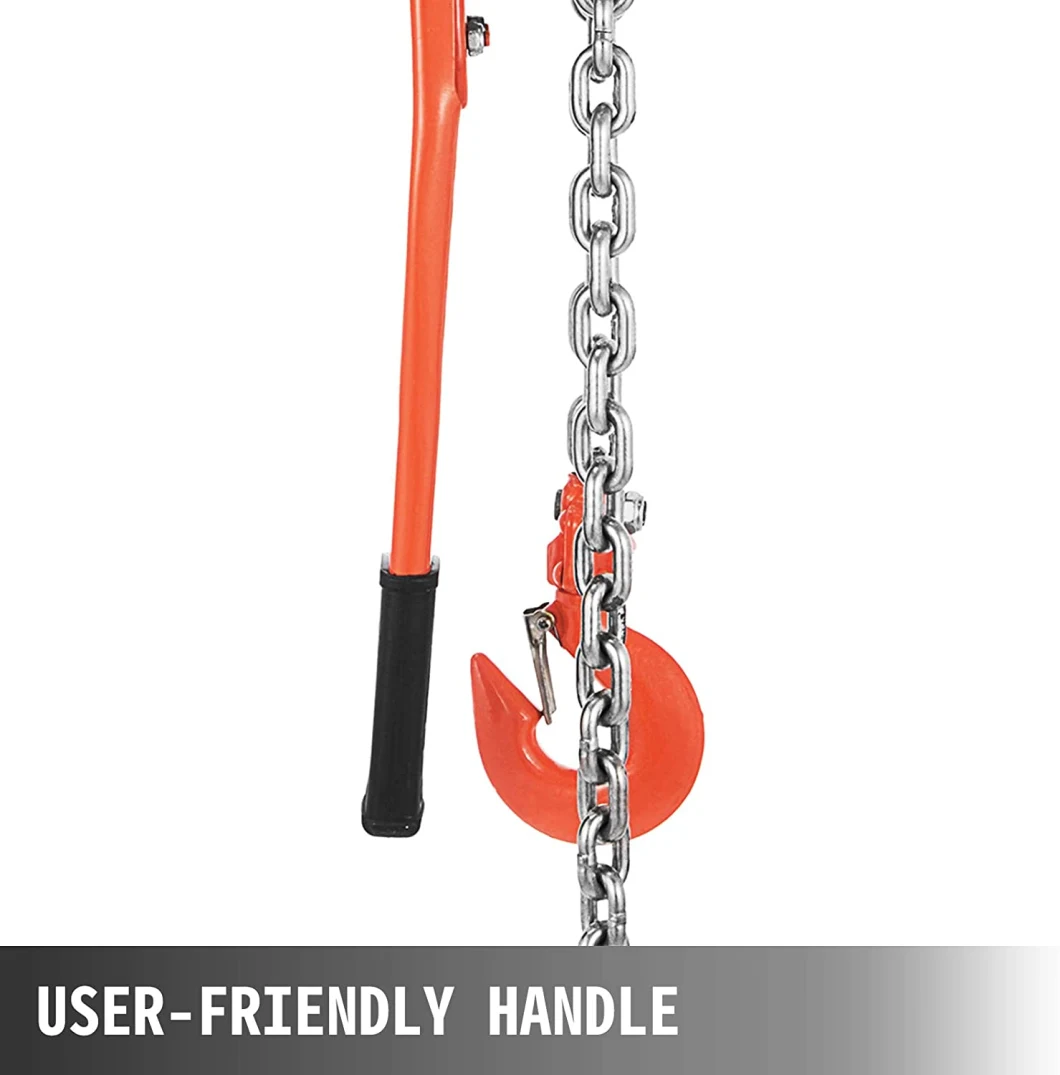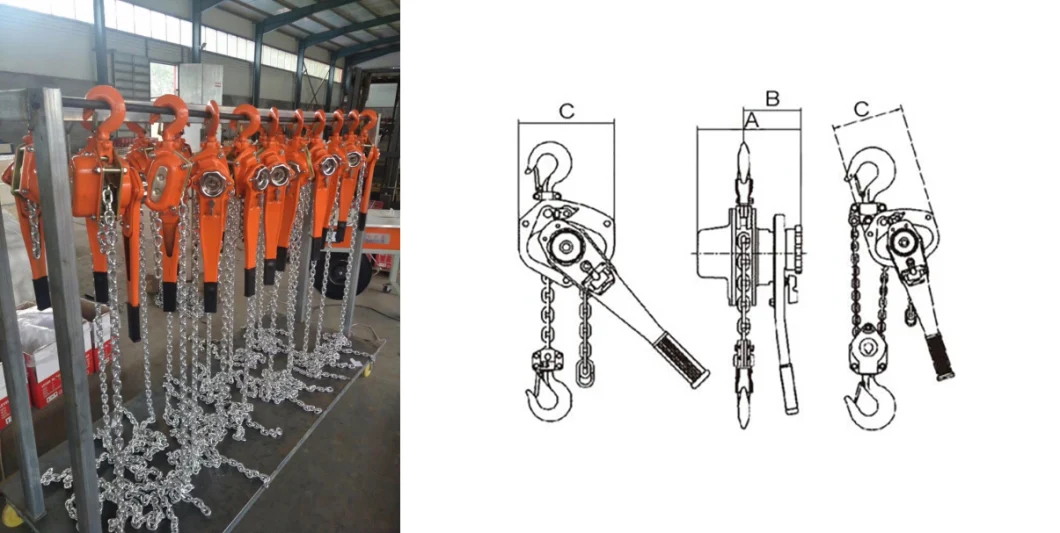 HS-VA Lever Block Specifications

Model

HS-VA2.5

HS-VA5

HS-VA7.5

HS-VA10

HS-VA15

HS-VA20

HS-VA30

HS-VA60

Rated Load(T)

0.25

0.5

0.75

1

1.5

2

3

6

Test Load(T)

0.375

0.75

1.125

1.5

2.25

3

4.5

9

Standard Lift(m)

1

1.5

1.5

1.5

1.5

1.5

1.5

1.5

Min.Distance Between Two Hooks(mm)

205

260

295

295

335

385

450

542

Efforts Required Capacity(N)

217

303

140

185

234

251

363

370

No. of Load Chains

1

1

1

1

1

1

1

2

Dia. Of Load Chain(mm)

4

5

6

6.3

7.1

8

9

9

N.W. (kgs)

1.85

3.5

7

7

11

15.5

20

28V
VA lever hoist detailed pics as belows: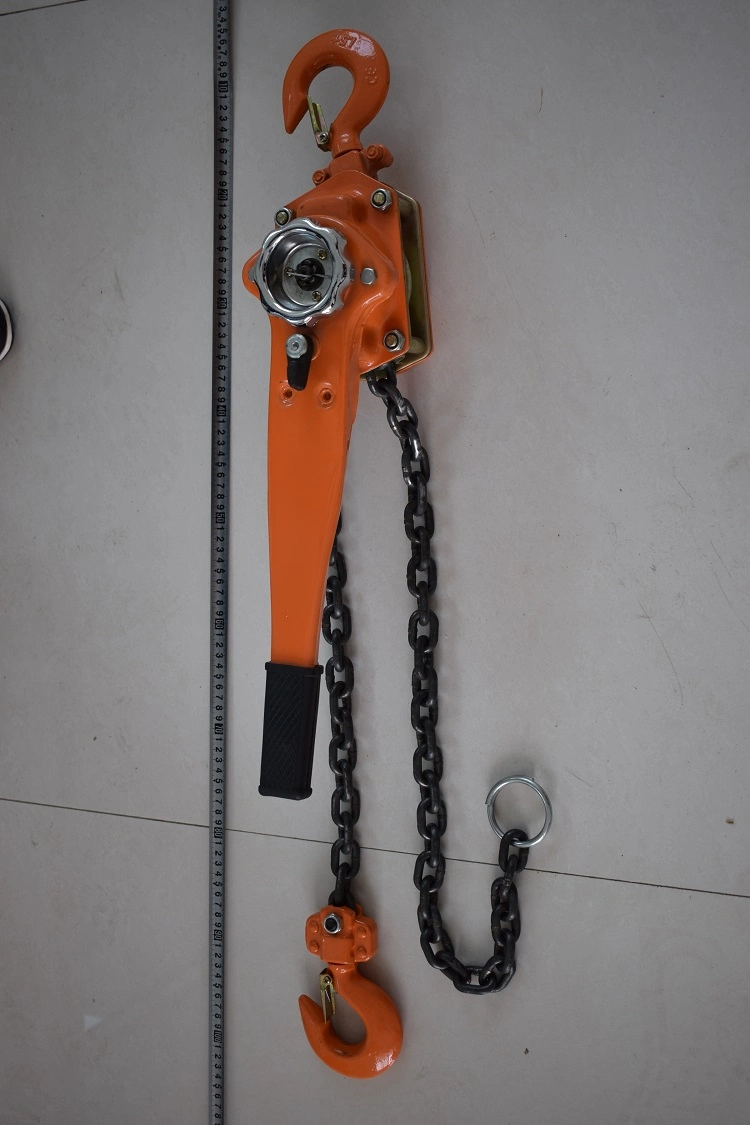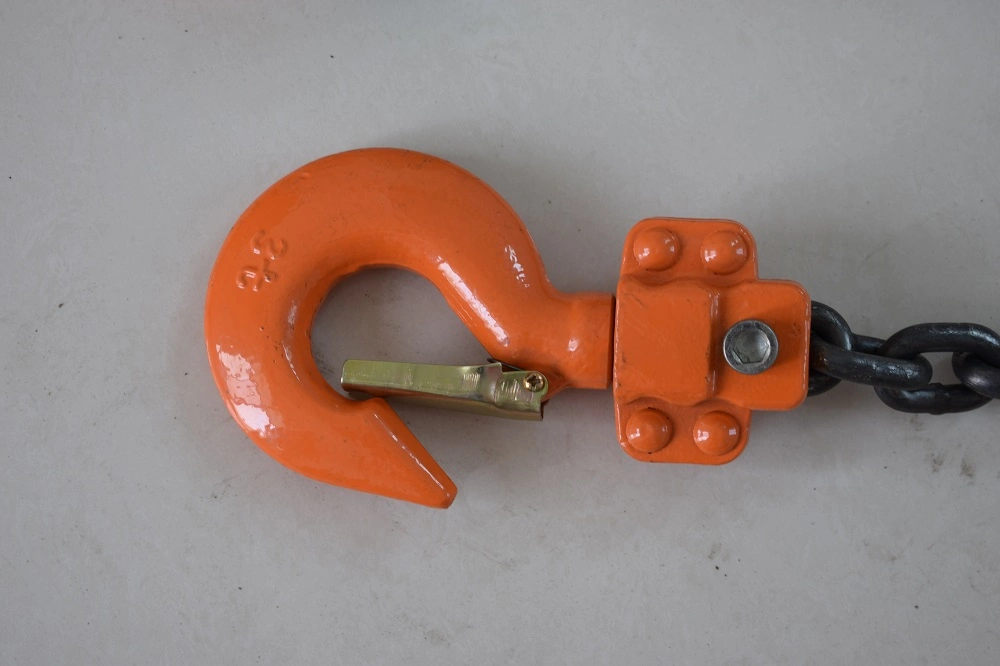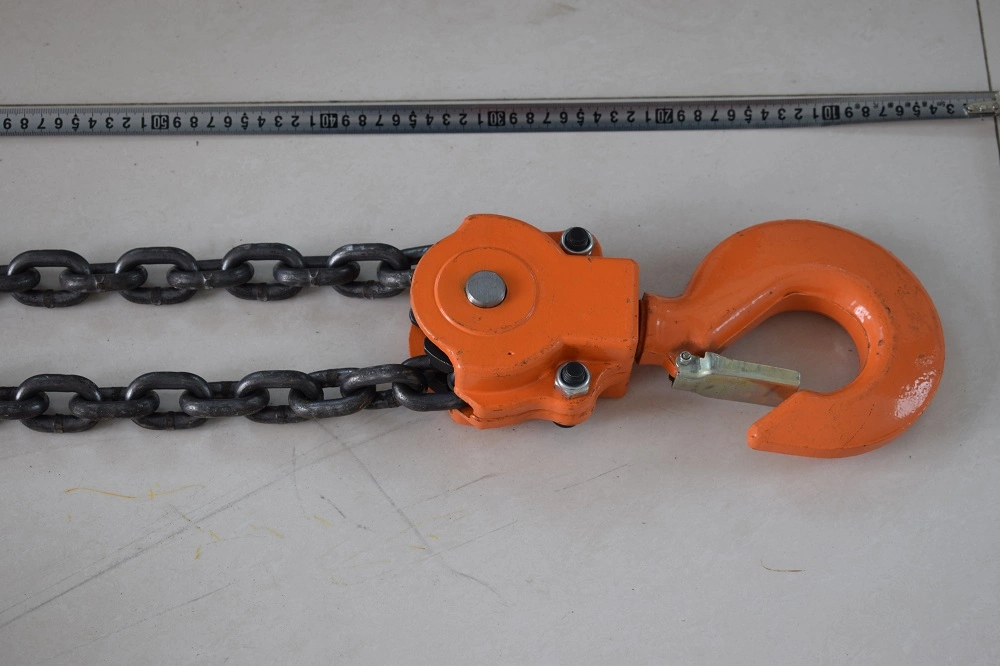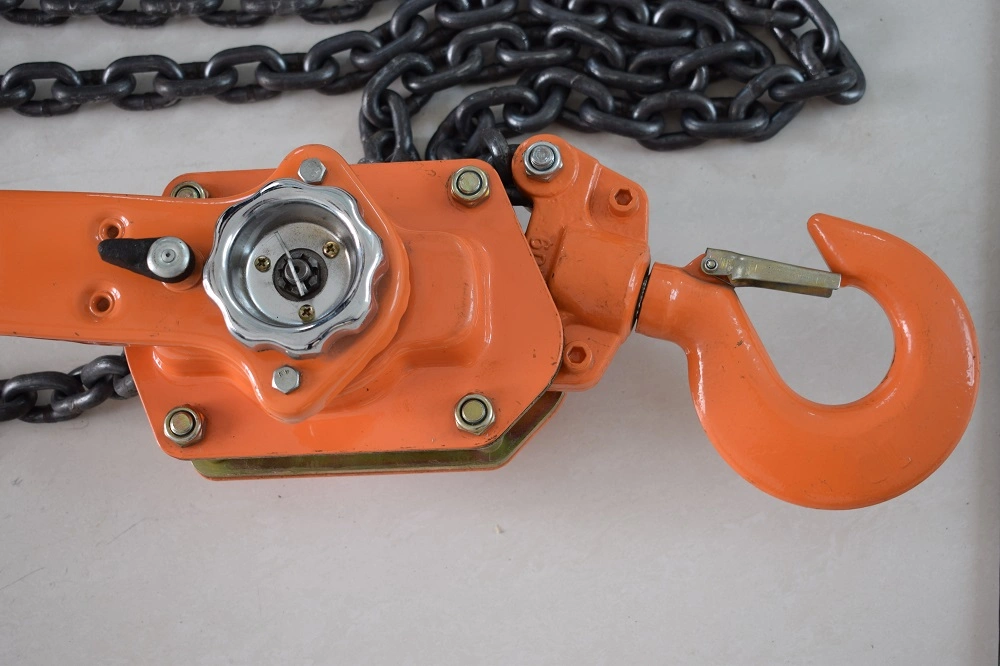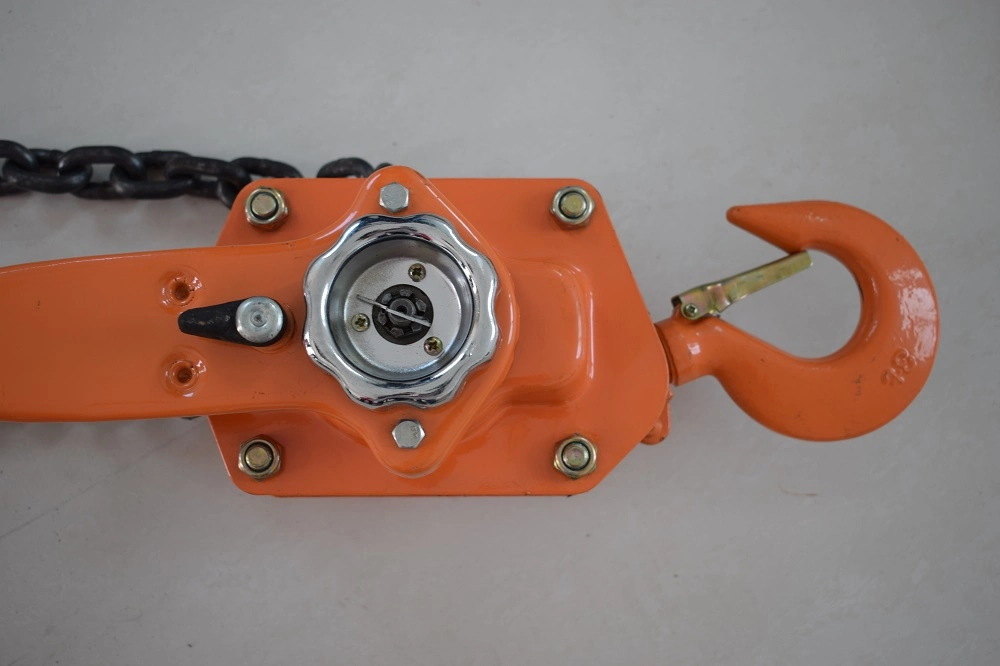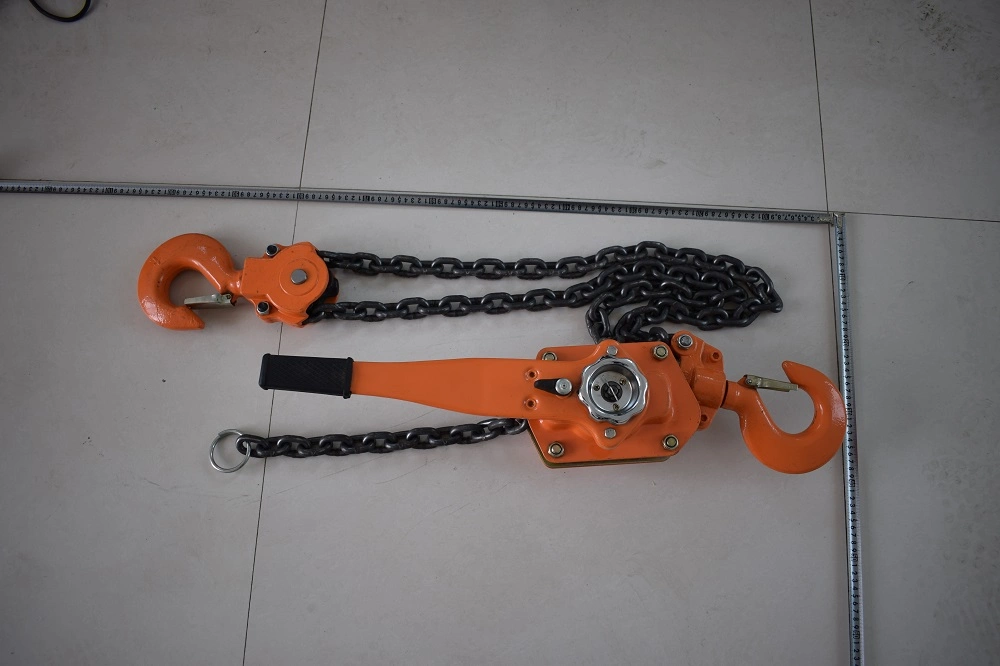 Welcome to send us inquiry for best price! 0.75T 1.5T 3 T 6T