WEIHUA MD Electric Hoist Wire Rope Hoist 20T Double Speed
WEIHUA
MD Electric Hoist
can be mounted on single beam,
bridge

,
gantry and arm cranes. With slight modification, it can also be used as a winch. It is widely used in factories, mines, harbors, warehouse, cargo storage areas and shops, essential in raising working efficiency and improving working conditions.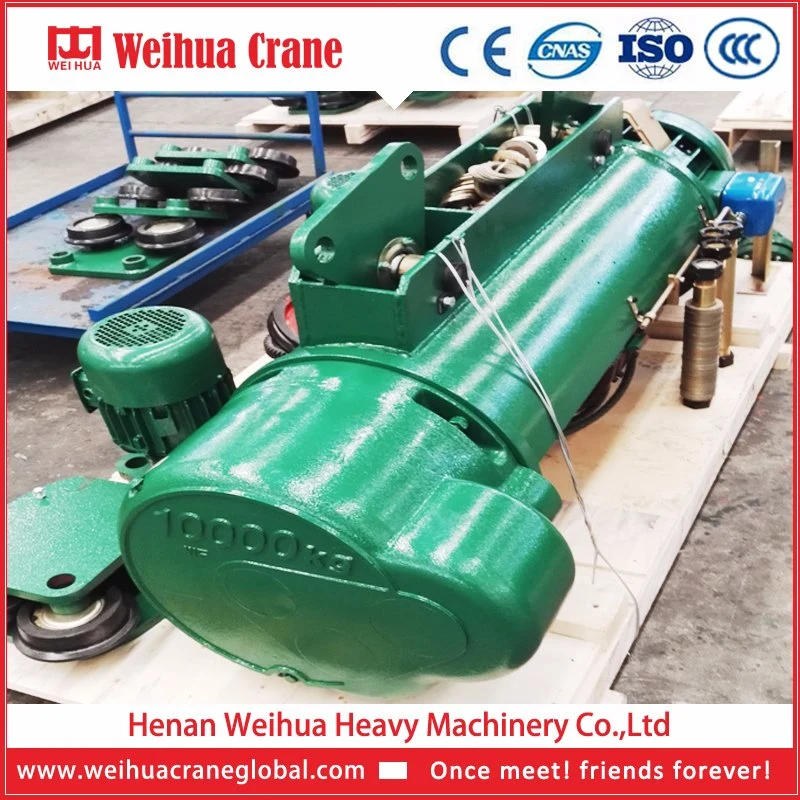 WEIHUA
MD Electric Hoist Wire Rope Hoist
rovides two speeds: normal speed and low speed. At a low speed, it can do precise loading and unloading, mounding of sand box, maintenance of machine tools, etc.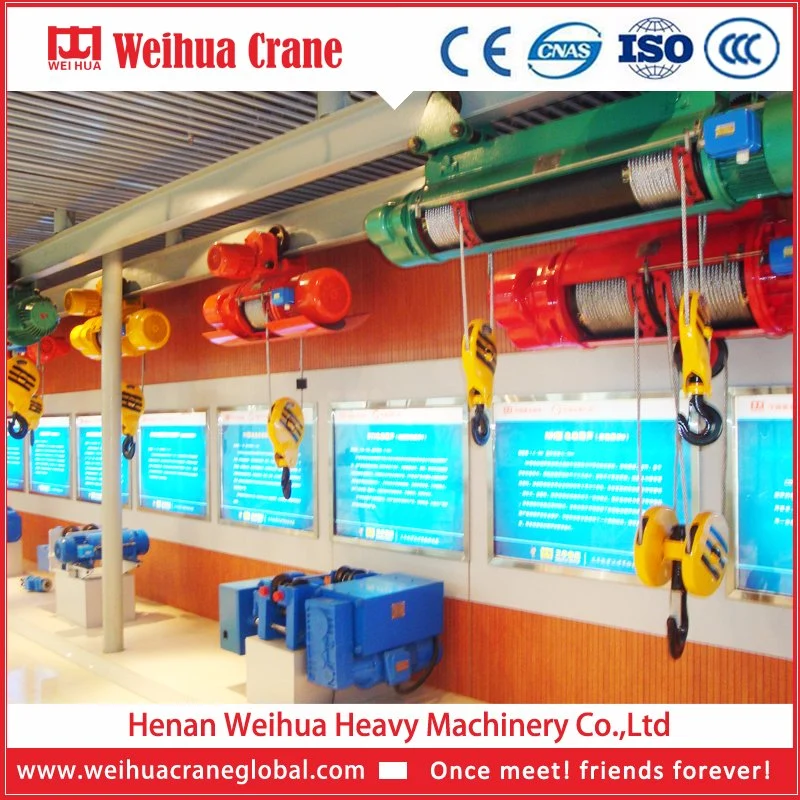 Techinical Data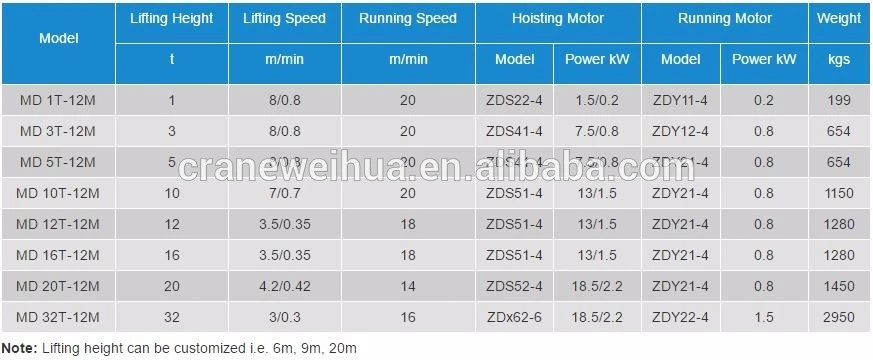 Things that you may want to know about us !
Founded in 1988, Weihua Group is a leading crane manufacturer in China. Weihua has been committed to heavy machinery researching and marketing. The main product covers lifting machinery, port machinery, mining machinery and construction machinery, etc. The whole coverage of Weihua Group is 3,420,000 square meters with 6,800 employees.
Weihua adheres to scientific and technological innovation and owns a 600-people R&D team, 494 patents, CNAS laboratory, etc. For the cranes, Weihua have made many breakthroughs which include anti-sway system, CNC high precision positioning system, self-climbing crane for wind power maintenance and so on.
In recent years, Weihua cranes have been employed to serve China's Aerospace Engineering projects such as launching of Shenzhou spacecraft, Long March carrier rockets and Tiangong space laboratory. You can also find Weihua products in the fields of manufacturing, metallurgy, nuclear power, railway,port, petrochemical and wind power.

Weihua products also find its places in the global markets and won much praise from108 countries like America, Japan, Russia, Singapore, Korea, Thailand, Malaysia, Mexico, etc.
Our success comes from customers' success.
Welcome to Weihua !